Jobs After Graduating in Computer Science/IT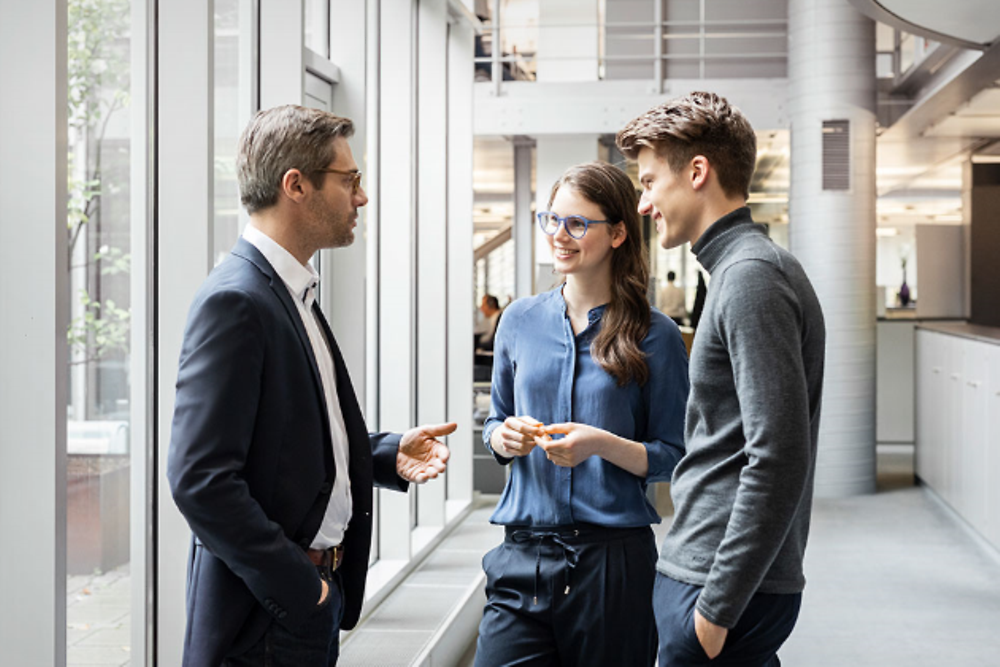 What careers await you after you have completed your graduation is probably one of the biggest queries that worry every student. Whether you are a student now or were a student years ago, you know exactly how many sleepless nights this thought has given you. For all the students who have enrolled or are planning on enrolling for BSc. CS or IT, the biggest question in their mind would be regarding jobs after graduating in Computer Science and IT.
Let us assuage some of these worries and enlighten you in the vast ocean of possibilities that await a BSC.CS or BSc.IT graduate. We literally will not be able to highlight every career path here as there are simply too many to write about.
However, we have listed out some of the top-paying jobs after Computer Science/IT graduation. Do remember that these jobs have vacancies both within the country as well as abroad. So, without further ado, let's look at some of the best career paths that the IT sector has to offer!
The True Scope of the Computer Sciences
Today, computer science and IT have become what engineering and medicine were in the early 2000s. A degree or diploma in CS/IT has become one of the most sought-after qualifications for the youth of today.
Let's look at the example of Kalyan. Of the approximate 3,00,000 active LinkedIn profiles in the city, an overwhelming majority are from the IT sector.
This speaks volumes of the vast scope of careers in the field of computer science.
Moreover, graduates from the IT sector are highly sought-after abroad too. An overwhelming majority of job seekers abroad are from the IT sector.
Not only is there no dearth of jobs in this sector but these are also some of the highest-paying jobs going around.
So, what are these jobs you ask? Let's look at a few before we move on to answer some of your FAQs.
Jobs after BSc. CS/IT
Some of the highest-paying jobs after Computer science are listed down below. The salary amounts provided were sourced from websites like PayScale and Glassdoor in the year 2022.
Software Engineer
Software Engineers are consistently amongst the highest-paid individuals in today's world. So, what is the role of a software engineer?
The software engineer's key responsibilities are the development and upkeep of software. Software Engineers are the digital world's equivalents of architects and mechanics. These individuals use creativity to design systems and ingenuity to maintain and repair them.
A software engineer uses an extensive knowledge of programming languages to make everyday software easy to use and highly accessible.
Who is it for?
Individuals with a highly analytical mind and a passion for problem-solving.
What does it pay?
INR 3.68 LPA – INR 14.78 LPA
Software Tester
Are you the kind of person who loves computer programming? Do you also feel irked when you come across errors and mistakes in the world around you? That typo in the food menu of that one restaurant, that Starbucks coffee mug in that scene of Game of Thrones? Do you always end up spotting these before others do?
Well, if you do, then you may have a career as a software tester. A software tester's main responsibility is to check the viability of software developed by software engineers.
They do so by performing various tests - some automated, some manual, with the sole goal of finding bugs and errors in the code. These errors will be then rectified before the software is released to the general public.
Who is it for?
Individuals with keen awareness and a love for diligent testing to find errors.
What does it pay?
INR 2.2 LPA – INR 9.8 LPA
Website Developers
Web developers are individuals who design websites. Website designing is a highly intricate craft that requires a high level of skill as well as an appreciation for good design aesthetics.
A website serves one of two purposes. It either deals with information/products or provides entertainment. Here is the critical part. You see, a website will only be visited by people on the internet if it attracts them. If its design is intuitive. If its interface is smoothly running.
You may have come across examples of good as well as bad website design in your time. Ever come across a website that took too long to load? Or the layout is messed up because it was designed only keeping desktop computers in mind? That's a clear indicator of bad web design.
Who is it for?
People who are attracted to the logical sharpness of programming AND the aesthetic charm of good design.
What does it pay?
INR 2.2 LPA – INR 10.5 LPA
Mobile App Developer
This one is completely self-explanatory. A mobile app developer develops, well, mobile applications. However, there is quite a lot more to this story. Let's take a look at the nuances of mobile app development.
Once upon a time, the idea of having powerful, functional software in your pocket or within the palms of your hand was a farfetched idea. The first chess computer that defeated reigning world chess champion Garry Kasparov was as big as your home computer. Today, there are mobile applications that are far superior at chess than IBM's wonder machine that beat the champ.
As the computing process of mobile phones keeps increasing, along with the universal access to cheap internet connections, the reign of the mobile app developer is only just beginning.
Mobile app developers use their skills to make applications with the sole focus on mobile devices. These can be applications for anything from games, music, mobile interfaces, and other functions.
Who is it for?
Passionate individuals who like finding intuitive solutions to everyday problems and have a love for programming.
What does it pay?
INR 2.2 LPA – INR 14 LPA
UI/UX Developer
The UI/UX designer is the individual who ensures that the user experience of the website is positive, responsive, and intuitive. If the User Interface and User Experience (UI/UX) of your website are bad, it will instantly reflect in the form of bad user retention and poor customer service.
The UI/UX Developer has a keen understanding of the merger between the business goals of the website and the technology required to develop the website.
Who is it for?
Individuals who are in touch with the needs and wants of others. UI/UX development is part psychology and part computer science. You need to be able to understand what is needed and then have the skills to make the corrections.
What does it pay?
INR 2.2 LPA – INR 10.27 LPA
Other key jobs within the IT sector
Along with the ones mentioned above, there are so many other jobs after computer science and IT that you can pursue. We haven't even touched upon key fields like animation, game development, Software Quality Assurance, System Administrator, Network engineering, IT Supervisor, etc.
The ocean is vast, and there is plenty of fish for those who are hungry. With a diligent focus on your education and dedicated work ethic, you can have a long and fruitful career in the IT sector.
The IT sector is also India's largest growing industry. The number of jobs is only set to rise as the years pass by. If you are interested in enrolling on a course that will set you down the path to such a career, then feel free to get in touch with us. We are among the best Computer Coaching Institutes in Kalyan and would love to help you claim some of the high-paying jobs after graduating in CS/IT.